RCS Global and automotive company PSA announce supply chain due diligence programme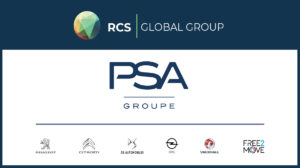 March 2020. Groupe PSA (which includes international car company brands such as Peugeot, Citroen, and Opel) and RCS Global are excited to announce the launch of a supply chain due diligence programme to map and audit PSA's Li-Ion Battery supply chains against responsible sourcing criteria. RCS Global Group is the global market leader in audit and assurance of responsible sourcing. Through expertise and effective partnerships, RCS Global Group creates positive impact by enabling companies to identify, assess, mitigate, and report on human rights and environmental risks in their supply chains.
The programme will map and audit each stage of Groupe PSA's cobalt supply chain against international good practice standards, and provide corrective action recommendations to the audited supply chain actors. This approach will enable audited suppliers to address identified risks and ensure continuous improvement. Overall, the programme will allow Groupe PSA to strengthen its direct engagement with suppliers on human rights and environmental risks and align cobalt sourcing decisions with the Groupe PSA Responsible Purchasing Policy.
---