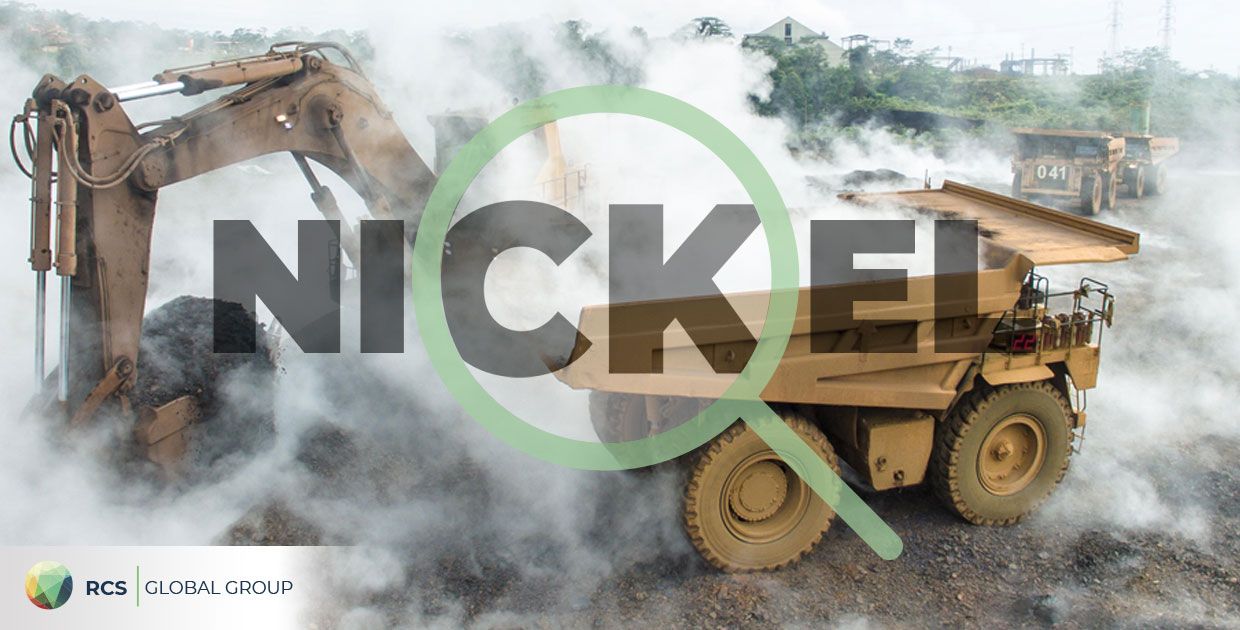 Is sourcing clean nickel possible?
Earlier this month during its Battery Day event, Tesla CEO, Elon Musk announced the company's intention to only source responsibly produced nickel. What does "responsible nickel" mean? What are the risks? Is Musk's call even possible to achieve? In this short spotlight we highlight some of the risks in the industry and potential avenues for improvement in sourcing a metal so critical to battery manufacturing.
---
September 2020. Indonesia passed the Philippines to become the world's largest nickel-producing jurisdiction in the world and is set to surpass Canada and Australia combined. In fact, five projects are in development in Indonesia alone by SMM/Vale, QMB/IMIP, Huayou/IMIP, Huayou/IWIP and Lygend/Harita. The Indonesian government has also boosted the country's refining capacity. Other jurisdictions and countless juniors are also jockeying for a greater role.
Nickel ultimately increases energy density, which is so important for greater EV ranges. With the EV boom in full swing, nickel has become the second most expensive constituent of a battery. Rapidly growing industry need for more nickel sources globally, requires highlighting the significant risks that are set to complicate the ability of downstream companies to source responsible nickel.
The environmental risks are significant. Several press reports and analyses point to environmental management challenges at the Metallurgical Corporation of China's Ramu operation in Papua New Guinea. The Swiss Association for Quality and Environmental Management characterised an incident as "alarming", with a "drastic, non-reversible impact on the ecosystem, marine life and humankind". Mining Watch is but one example of an NGO that provided an analytical opinion, which simply showcases strong stakeholder concern and interest, which is akin to how larger reform processes have kicked off in other raw materials value chains.
While the case of MCC Ramu is well publicised, several additional projects also use sea waste disposal, three in Indonesia, two in Papua New Guinea, and two in Norway, while others allegedly do so in other jurisdictions. Industry voices, including French nickel producer, Eramet, denounced the practice and called for a ban. However, there are many additional jurisdictions where further sourcing risks prevail.
In Russia, recent spills at the Nornickel (third largest nickel producer) operations around the city of Norilsk in August resulted in the largest fine ever for environmental pollution in Russia. On top of environmental issues, indigenous rights are also coming into the fore. The Aborigen Forum released a public letter urging Tesla and other companies to stop sourcing from Nornickel.
Beyond the necessary engagement of downstream companies with high-risk suppliers to ensure they close non-conformances and implement consistent continuous improvement, perceived "lower-risk" jurisdictions are available. Deposits in Canada, Australia or Finland provide significant resources. Recently, Helsinki announced the extension of nickel operations, including Boliden's Harjavalta smelter, linked to the Kylylahti and Kevitsa mines amongst others. This is part of a national strategy to provide cleaner nickel and follows the restart of the Talvivaara mine. In the plans since 2015, this deposit will be exploited by a public company, Terrafame, and is expected to become Europe's biggest nickel producer.
However, as recent indigenous heritage related violations and risks in the Australian mining industry suggest, the jurisdiction alone, is insufficient to determine the supply chain risk. On the one hand "choke points", like smelters and refiners based in lower-risk jurisdictions can still source high-risk material. But it also remains important not to underestimate direct mining related risks globally. This September, the indigenous Sami communities of Finland delivered a petition with more than 37,000 signatures against the development of mining in their traditional and ancestral lands. These issues raise significant risks linked to land ownership and the constitutionally protected rights of indigenous people to "maintain and develop their own language and culture".
With nickel being affected by the LME's Responsible Sourcing requirements and standards for conducting due diligence being developed under a collaboration of the Copper Mark / Nickel Institute, there will be significantly more nickel due diligence. It is also likely that NGOs such as Amnesty International, the key global NGO driving scrutiny of responsible battery metal production, will expand scrutiny beyond cobalt to other metals including nickel and issue focus beyond human rights to include environmental impact. NGOs in turn, influence regulators like the EU who are already including responsible sourcing criteria in their planning for electrification of mobility. Media interest is also heightening with at least one leading global financial media title currently investigating the global nickel supply chain in great depth.
But while the risks and attention related to responsible production of nickel are rising, the downstream is also significantly better placed to respond now than when the present risks in cobalt began to emerge five years ago. If they start now, downstream companies can directly support the journey of nickel producers to become more sustainable, whilst investing in robust assurance verifying and tracking the supply chains' continuous improvement.
RCS Global's partnerships with 9 global OEM groups and three leading battery producers in the world, are another case in point. RCS Global's work already has rapidly expanded in scope to cover nickel (as well as all other battery raw materials). The transparency resulting from due diligence efforts, provides an opportunity for the OEMs and downstream companies to engage with suppliers, strengthening risk mitigation, supply chain rationalisation and positive impact creation. The result is demonstrable responsibility improvement of the entire value chain.
As a first step, it is important for companies to engage in supply chain due diligence in alignment with the OECD 5-step framework and understand the sources and participants in their supply chains all the way to the source. Beyond this, an increasing number of mining standards, too, are mineral agnostic. A good example is the IRMA standard while assurance frameworks, linked to the ICMM, TSM and, of course, the Copper Mark (which is RRA based) can be easily applied to Nickel assurance at mine level. In fact, RCS Global has active work programs aligning mining operations' management systems and performance with the market expectations enshrined by stakeholder's ESG performance expectations, good practice standards and the OEM's purchasing and sustainability departments.
For an introduction and strategic conversation around the application of responsible sourcing and responsible mining standards in the nickel context, please contact RCS Global Group at contact@rcsglobal.com.