Case Study
Onsite Audit and Gap Analysis with Corrective Action Support for CMOC-TFM
In the sector of critical minerals production, the landscape of ESG standards has been evolving rapidly, as well as the expectations of stakeholders. By working with RCS, CMOC aimed to understand their existing gaps and make improvements on their daily practices in a resource-efficient way, with the goal to eventually achieve accreditation by 3rd party assurance programs.
Challenge 
CMOC Group Limited (henceforth referred to as "CMOC") wanted to improve the Environmental, Social and Governance (ESG) practices of their copper and cobalt mine Tenke Fungurume Mining SA (henceforth referred to as "TFM"), located in the DRC. CMOC and TFM hoped to better understand their gaps against industry responsible mining standards and the expectations of their downstream customers and stakeholders, and to establish a comprehensive action plan to effectively address those identified gaps.
Solution
RCS was commissioned by CMOC to carry out a gap assessment against the selected internationally recognised standards. 
Step-by-step:
Initial assessment at the TFM mine site in April 2022 to generate insights of TFM's ESG performance and gaps; 
The gap analysis was conducted. Upon its completion and in light of the initial assessment findings, RCS's Audit & Mapping team offered guidance to assist CMOC comprehend the findings and design corrective actions to close the identified gaps;
An effective action plan to address the gaps was devised, in line with RCS' recommendations and support;
Another assessment in August 2022 to study the improvements was made in collaboration between TFM and RCS' experts;
ESG Advisory was provided to CMOC/TFM by RCS' Consult unit for their continuous improvement on responsible mining. 
Impact
In the August 2022 assessment, TFM had fully closed 5 gaps that were identified in April, and partially closed another 2 gaps, demonstrating significant and noticeable improvements. CMOC has since continued to receive ESG advisory from RCS's Consult unit to improve a range of ESG practices. 
In mid 2023, CMOC successfully achieved AA in MSCI ESG Rating, rated by MSCI ESG Research, making TFM among the leaders in the industry in terms of ESG performance. 
"Fully aligned with the most cutting-edge international ESG trends, RCS's audit and consult teams have helped us better understand international standards and address our own gaps from different perspectives. The seriousness of their work style and the quality of the work have been truly impressive."

CMOC Representative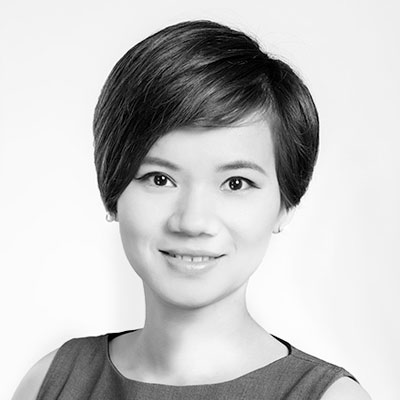 Finny Tang
Director of Mapping
& Auditing