Webinar:

Better Mining
Impact Report:
Driving Impact.
Where It Matters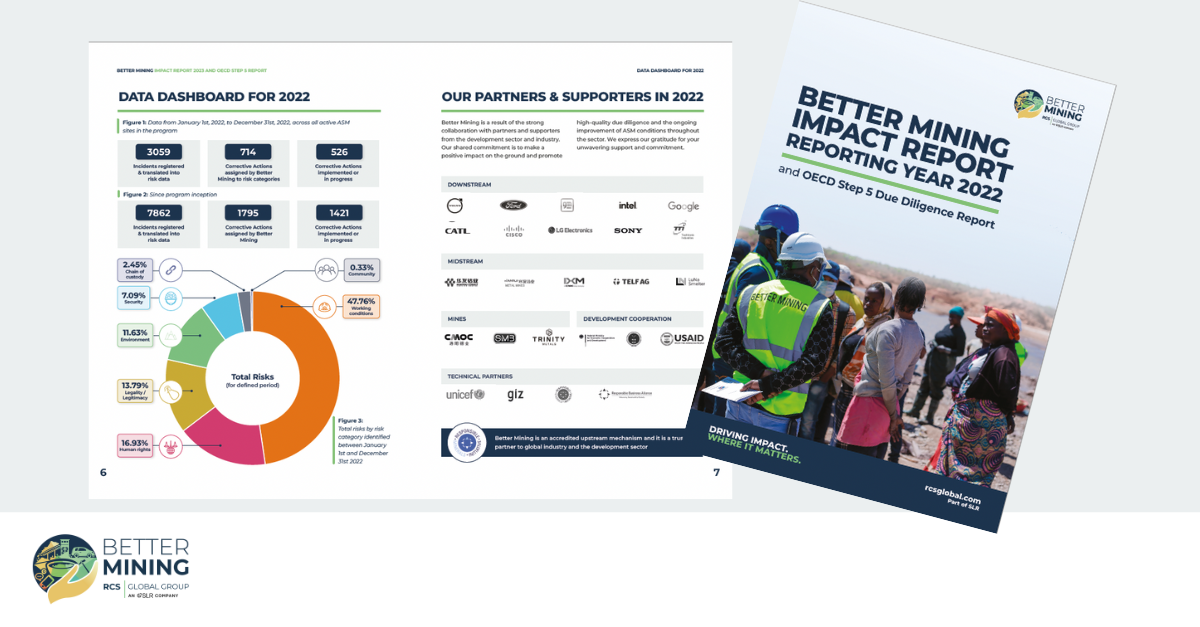 On June 7th, 4 pm CEST, Better Mining hosted its annual Impact Webinar to mark the release of the Better Mining Impact Report for January and December 2022. The webinar offered an incredible opportunity to hear from the team and from its partners across the value chain about the program's progress in 2022.
As the minerals required to fuel the global energy transition remain in high demand, there is now an inevitability of artisanally mined minerals entering global supply chains. Together with guests such as Volvo Cars and Trinity Metals Group, Better Mining presented the annual Better Mining Impact Report covering key achievements and challenges of the last year and shared insights about Better Mining's exciting outlook and expansion.
The Impact Webinar discussed the tangible impact Better Mining has created for communities, Governments, and the midstream and downstream supply chain.
The webinar was held on 7th June
(Registration no longer available)
Are you a French speaker?
On the 21st of June, the Impact Webinar will be held in French for French-speaking stakeholders.