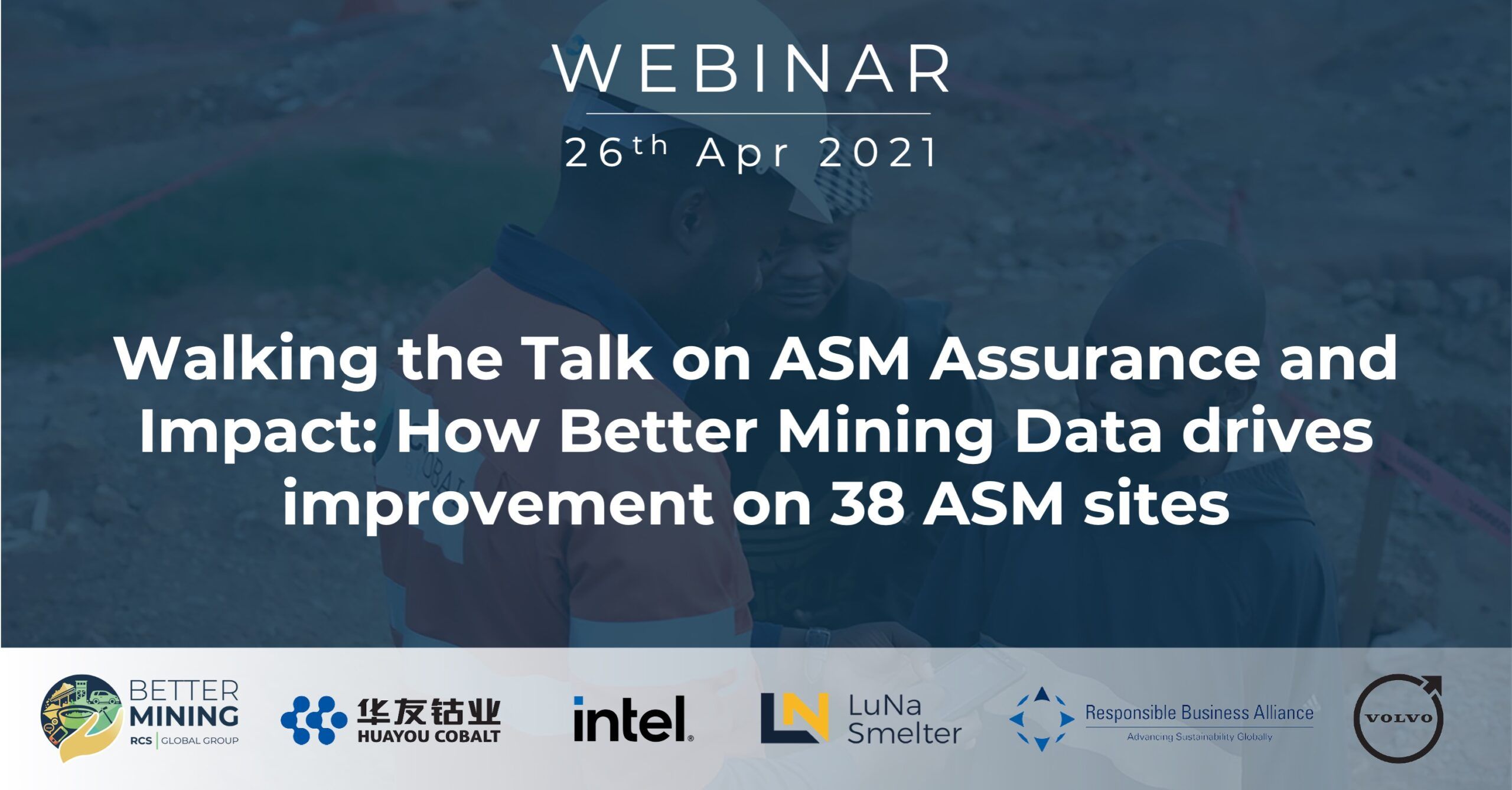 Walking the Talk on ASM Assurance and Impact: How Better Mining data drives improvement on 38 ASM sites
Register now for our Virtual Side Event at the 2021 OECD Forum, April 26 at 3.30pm CET to hear from a range of stakeholders on why they are working with Better Mining.
---
Linn Fortgens

Director of Sustainability and Supply Chain Management, Volvo Cars

Susan Dreveny

Responsible Minerals Systems Lead, Intel

Olena Wiaderma

Director of Sustainability and Supply Chain Due Diligence,LuNa Smelter Ltd.

Bryce Lee

Director of Corporate Social Responsibility,
Zhejiang Huayou Cobalt
Robert Bitumba

DRC Country Director RCS Global Group

Leah Butler

Vice President
Responsible Minerals Initiative (RMI)

Ferdinand Maubrey

Managing Director
RCS Global Group.

Ana Sarmiento

Better Mining Lead
RCS Global Group.
---
Active across 27 cobalt, copper and 3TG ASM sites in Central Africa, Better Mining is a rapidly expanding mineral agnostic ASM assurance and impact program that continuously monitors and supports the improvement of conditions on and around ASM sites.
An increasing number of companies are using Better Mining to conduct due diligence on ASM sites, to support the improvement of conditions in ASM communities at several sites on a regional scale, and to better understand regional risk and impact trends related to ASM.
In 2020 alone, Better Mining generated data on 1000+ incidents across 7 risk areas and delivered 480 corrective action recommendations. Of these 480 corrective actions, 72% are either implemented or in progress of implementation.
In this OECD Forum side event, RCS Global Group will convene a range of key stakeholders to discuss the progress of the program, explore the trends emerging from data generated over the last year, and discuss the overall positive due diligence and development impact Better Mining is delivering at each end of the supply chain.