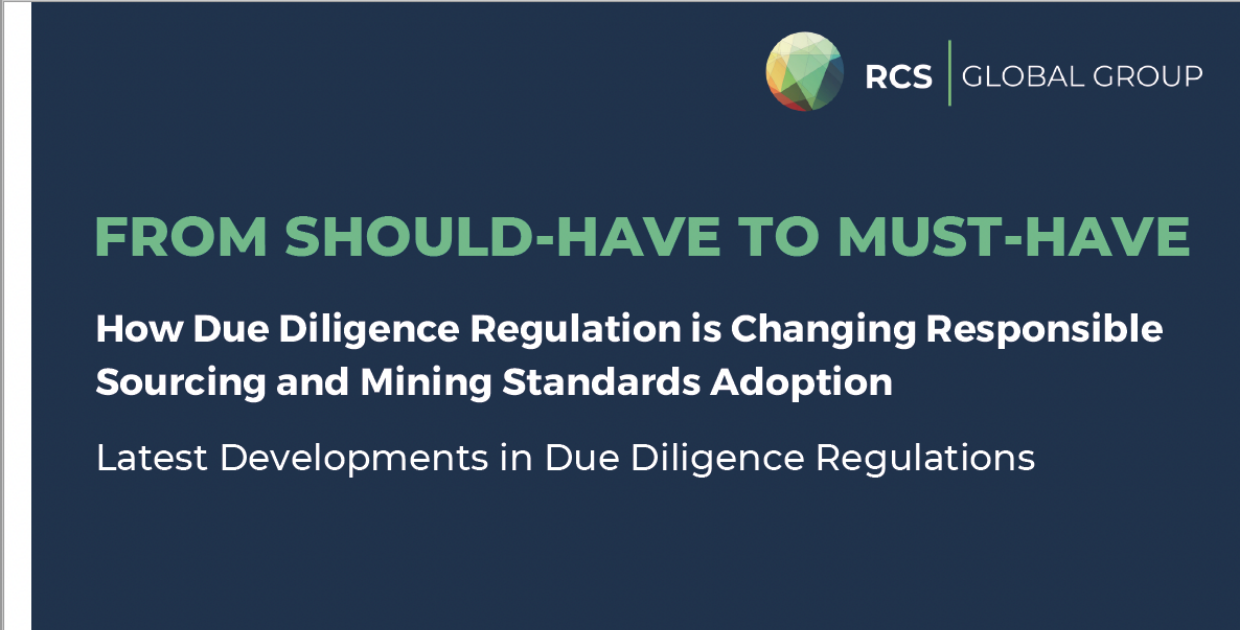 Summary: From Should-Have to Must-Have: How Due Diligence Regulation is Changing Standards Adoption
RCS Global Group's consult unit held a successful webinar in March 2022 on "From Should-Have to Must-Have: How Due Diligence Regulation is Changing Standards Adoption". It was a great pleasure to be able to gather industry leaders representing various perspectives from the regulatory to the practical point of view and we would like to thank our speakers from the European Commission, HSBC, The Initiative for Responsible Mining Assurance – IRMA, and Volkswagen Group for their insights and great discussion.
---
March 22nd, 2022. With more than a dozen mandatory supply chain due diligence regulations directly or indirectly impacting companies globally, the webinar brought together industry representatives to discuss how companies in the minerals supply chain can make sense of this complex landscape of responsible sourcing and mining requirements, and how to understand which standards can enable compliance as well as how to respond most effectively?
Find the recorded webinar here:
Below is a short summary of each speaker session:
Alice Valvoda from RCS Global Group opened the webinar by presenting the current landscape of due diligence regulation affecting responsible sourcing and mining standards. Alice gave a brief introduction to what due diligence is and then provided an overview of the latest development on due diligence regulations. She then dived into the practical implications and challenges the regulations and standards present for companies.
Tatiana Kakara from the European Commission provided an update on the EU Conflict Minerals Regulations. Tatiana shared how the EU Conflict Minerals Regulation incorporates good practice responsible sourcing standards and provided the future outlook on how it impacts and interacts with other due diligence regulations at the EU level.
Rebecca Burton from IRMA shared the practical impacts of due diligence regulation on the IRMA standard and its adoption as companies are directly or indirectly affected.
Sachi Suzuki from HSBC followed with insights about how HSBC incorporates due diligence regulatory requirements into the ESG ratings, and how they ensure investment decisions reflect the changing regulatory landscape.
Franziska Killiches from Volkswagen Group ended the speaker session by sharing how due diligence regulation has impacted Volkswagen's responsible sourcing approach including the engagement with responsible sourcing and mining standards. Franziska also discussed the opportunities for establishing a future-proof responsible sourcing approach in light of the ever-changing regulatory environment.
---
Key Insights
Please find the key insights in the paper below including an overview of the regulatory landscape and a breakdown of the practical implications companies face.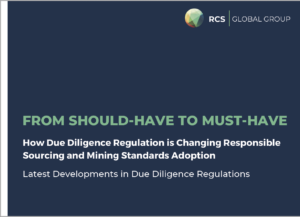 Get the key insights here: