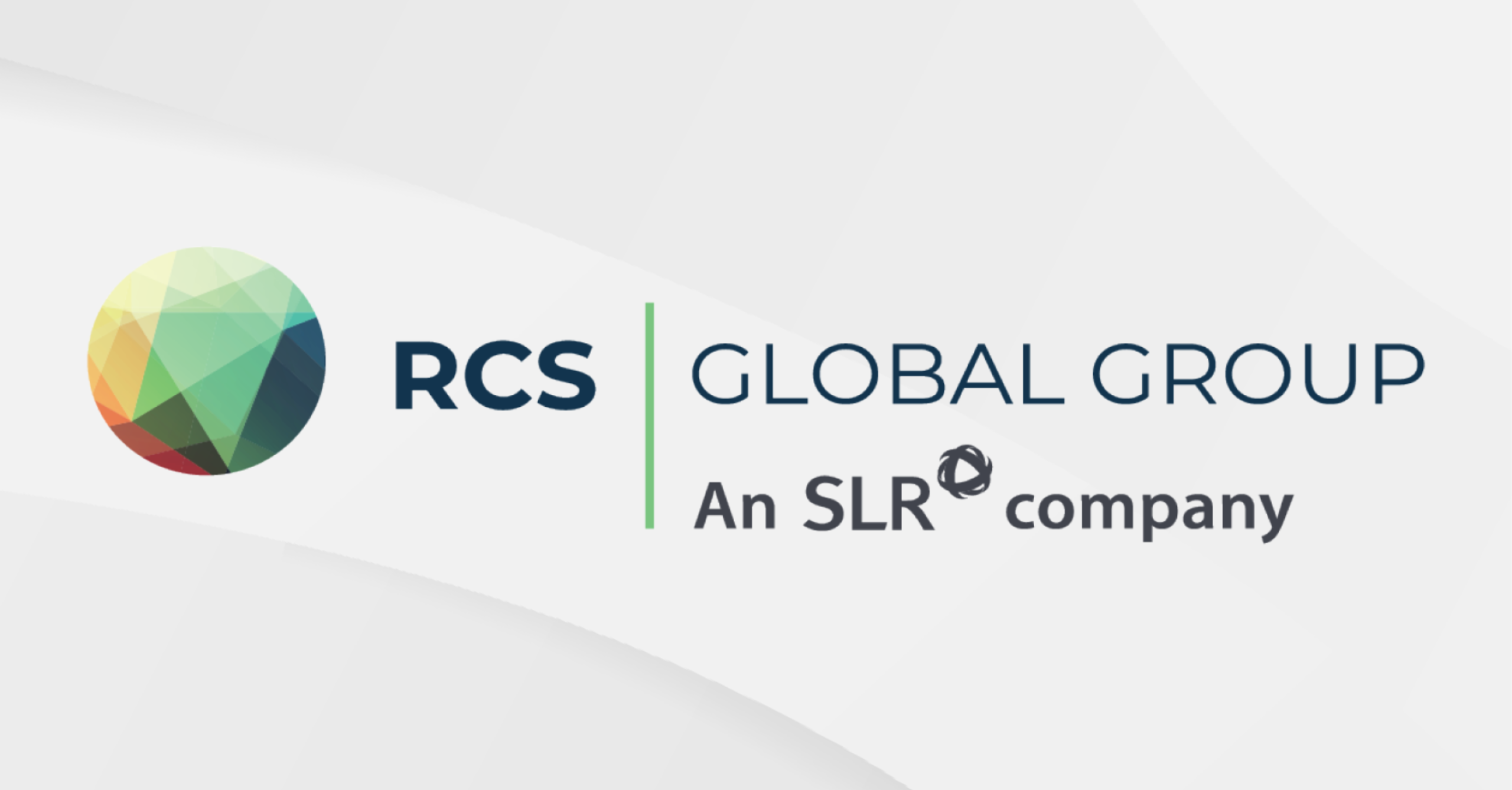 RCS Global joins SLR Group to create global ESG leader
13 October 2022. SLR has acquired RCS Global Group ("RCS"), a global leader in data driven ESG performance, responsible sourcing and responsible mining assurance and technology. RCS has a fast growing 100-strong team with staff in China, Africa, continental Europe, the UK, and Mexico.
A leader in the responsible transition from combustion engines to electric vehicles, RCS work with well-known, major companies across a range of sectors, most notably in automotive, electronics, battery, and mining, as our client's preferred implementation partner for responsible production and sourcing across their raw material supply chains, globally.
SLR makes sustainability happen and RCS is a key addition to SLR, as the combined product offering will offer global corporations a truly unique combination of skills sets, through the combination of SLR's leading environmental and climate risk experience, with RCS Global Group's strong Human Rights, supply chain due diligence, and social impact focus.
The RCS team will spearhead SLR's evolution as a global audit leader, with RCS already running the most widely used responsible sourcing audit programme in the automotive industry's battery materials value chain.
RCS' own digital solutions, Vine, and TRACE, help our clients easily understand and visualise their supply chains, trace material to origin, and help identify where in the supply chains actions are needed to address ESG risks. These complement SLR's existing capabilities in climate risk, GHG data and technology solutions.
RCS' proven consulting team, with core specialties in responsible sourcing and responsible mining, will enhance SLR's market leading strategic and environmental consulting expertise, while the multi-industry supported on the ground impact programme, Better Mining, tackles some of the core issues of consumers' concerns, such as child labour in mining.
With the recent announcement that Ares Capital Management has replaced Charterhouse Capital Partners as SLR's principal investor, the addition of the RCS team again shows the ambition to add complementary services to the SLR group and further invest in their digital offering. It also extends SLR's network into new territories, including China and Central Africa, and brings in new colleagues with diverse capabilities and skills.
Neil Penhall, SLR's CEO said "I'm delighted to welcome the RCS team to SLR. It's great to add such a talented and world-leading team to the business. Responsible sourcing is so important to global companies in their drive to achieve their ESG and sustainability goals and RCS are undoubted work leaders in this field. Alongside adding some great new clients to the SLR Group they will also be able to offer capabilities of real complementary value to our current clients especially through their digital solutions like VINE." Neil Penhall, SLR's CEO.
"We are so pleased to be joining SLR, a company whose sustainability ambitions reflect our own", said Harrison Mitchell, RCS Global Director. "SLR's significant environmental performance expertise, including GHG impact and risk assessment capability, will immediately enhance RCS Global's responsible sourcing services, especially our work with international partners to deliver a comprehensive ESG battery passport through Vine, our digital platform." Harrison Mitchell, RCS Global Director.
"The world is evolving at a fast pace, with new ESG risk areas emerging in new sectors around the globe. Joining SLR enables us to quickly spread our team's reach and impact, which are essential to servicing the fast-growing needs of our global customer base in the automotive, battery, midstream and mining sectors", says Dr. Nicholas Garrett, RCS Global Director. "Our combined global footprint is also an opportunity to bring our proven ESG solutions in auditing, digital and consulting to new sectors, value chains and geographies, meeting new clients' strategy, local project management and agility requirements in all corners of the world." Dr. Nicholas Garrett, RCS Global Director.