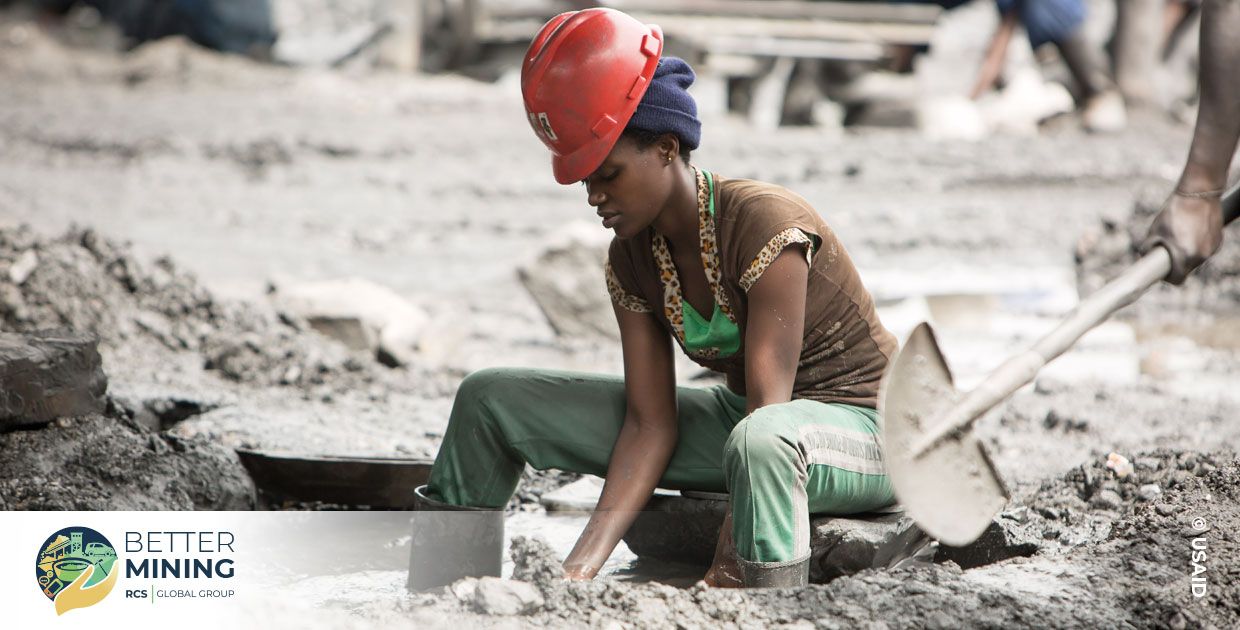 2021 OECD Due Diligence Guidance Annex II Risks Step 5 report for tantalum, tin and tungsten (3T)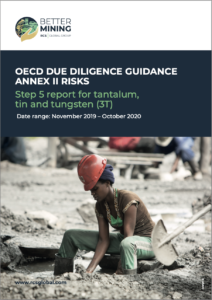 Better Mining is pleased to present its 2021 Step 5 report OECD Due Diligence Guidance Annex II Risks in tantalum, tin and tungsten (3T).
Better Mining is the proven mineral agnostic assurance and impact program that continuously monitors and supports the improvement of conditions on and around artisanal and small-scale (ASM) mine sites.
In December 2021, Better Mining covered ~ 50 ASM sites in the Democratic Republic of the Congo (DRC) and Rwanda, serving ~ 50,000 ASM miners in the 3Ts, cobalt, copper and gold sectors. The program is implemented by RCS Global Group in collaboration with global industry leaders, national and local government and the development sector.
Better Mining implements a combination of digital product traceability and permanent on site risk monitoring, coupled with the management of a corrective actions plan (CAP) based improvement process at each ASM site.
On an ongoing basis, the program measures and reports on the progress relevant local stakeholders make towards closing the corrective actions assigned by Better Mining.
This 3T report kicks off an annual Step 5 report publication series across all the raw materials the Better Mining program covers and we welcome stakeholder feedback on its content and structure.
As we work on the ground, diligently and consistently to drive the uptake of OECD Due Diligence Guidance aligned practices across the ASM sectors, this report is a learning opportunity and we look forward to incorporating feedback into the forthcoming reports across all of the Better Mining covered raw materials.
The Better Mining risk reporting methodology underpinning this report was developed in collaboration with the Responsible Minerals Initiative (RMI) and our industry partners and has undergone significant stakeholder consultation.
As a systemically implemented program that also drives impact systemically, Better Mining data offers the most comprehensive insight into the conditions present across the ASM sector in the Great Lakes region.
This 3T focussed report covers 29 ASM mine sites for the period November 2019-October 2020. It supports corporations reporting under the various iterations of "conflict minerals" legislation, globally. This includes, but is not limited to Section 1502 of the Dodd-Frank Wall Street Reform & Consumer Protection Act in the United States of America and the European Union's Conflict Minerals Regulation.
The report has five core objectives:
To support improved transparency in the overall conditions of minerals production and trade, supporting companies conducting their own due diligence, including SEC reporting companies and those covered by the EU conflict minerals legislation.
To allow readers to understand how Better Mining enables OECD 5-step framework aligned due diligence practices in the upstream of the supply chain.
To utilize Better Mining's unique ASM risk and incident data to build a comprehensive and evidenced picture of Annex II risks linked to ASM production.
To mainstream ASM risk mitigation and continuous improvement by enabling a shift in focus from incident closure, to a more effective focus on risk management.
To illustrate the performance of Better Mining as a recognized upstream assurance mechanism and the continuous improvement value of our assurance approach.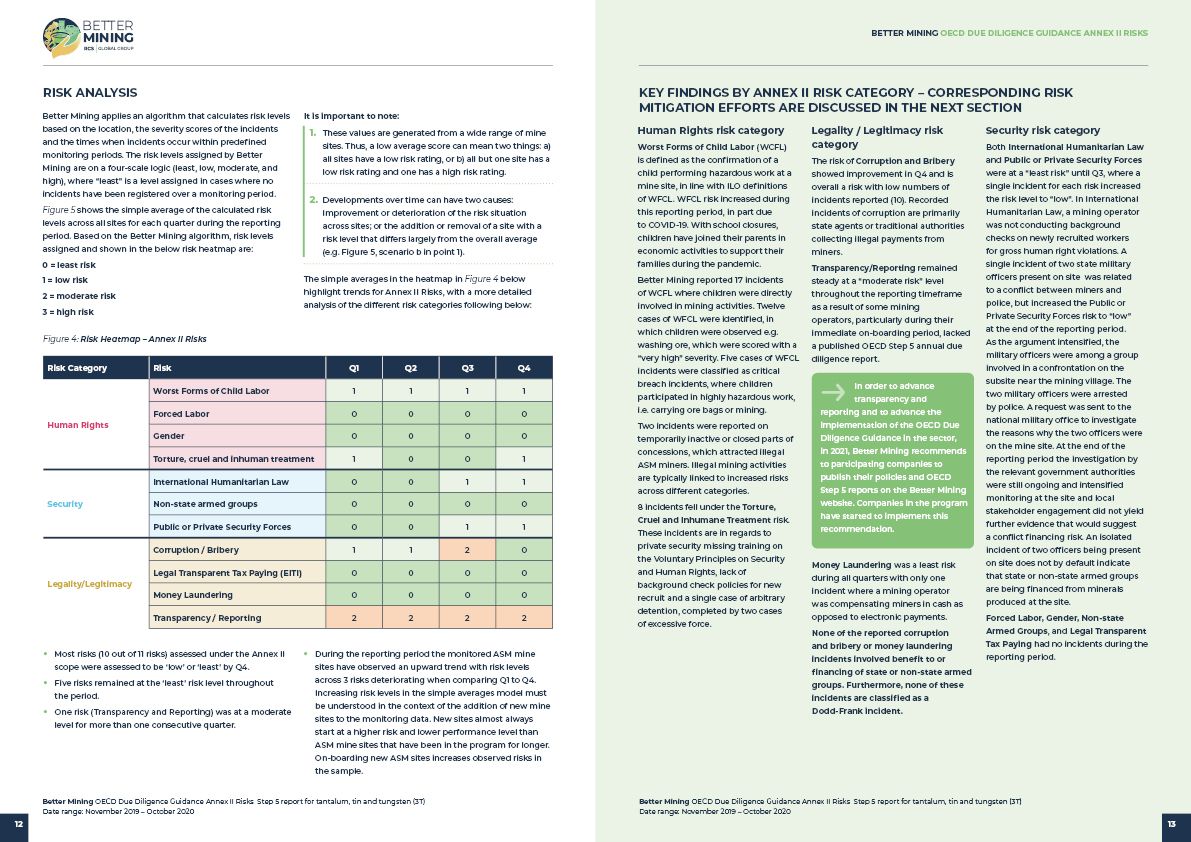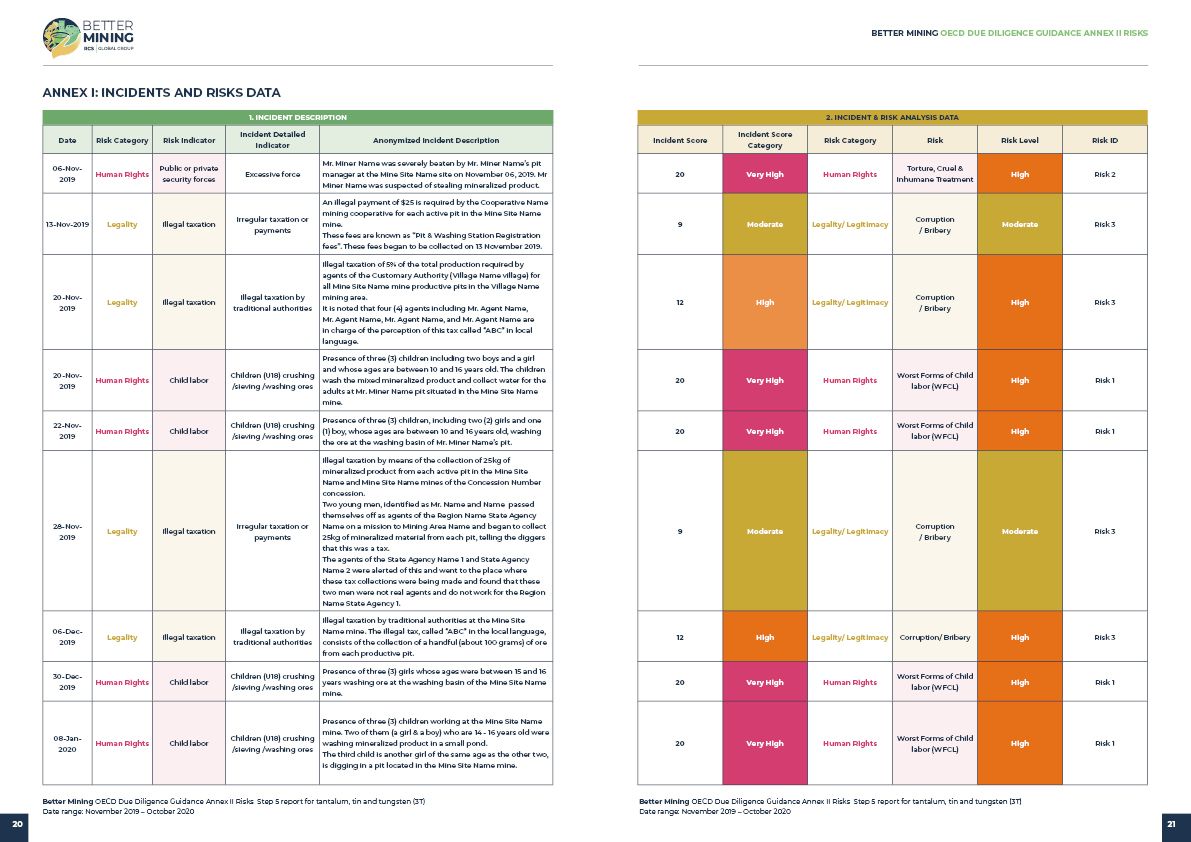 For downstream users, Better Mining opens up an unprecedented and concrete opportunity to:
Measurably and consistently improve conditions on the ground at ASM sites, sector-wide through Better Mining's highly reportable data generating CAP process;
Support Better Mining and thereby enabling midstream smelters and refiners (SORs) to remain in good standing with SORs focussed industry audit programs, including but not limited to RMAP.
There are several ways your company or organisation can get involved in the Better Mining Program. Read more about Better Mining here.
Get the full report here:
For more information, please contact RCS Global's Communications Team at communications@rcsglobal.com
Published, December 2021.